Our team consists of a group of qualified specialists with extensive experience in industrial as well as consumer product development in the areas of fruit and other food ingredients such as cereals, nuts, honey, cocoa, milk, candy, etc.
---
R&D
In this area, New Product Development (NPD) focuses on preparations with fruit and other food ingredients for industrial application mainly in the sectors of yogurt, ice cream and manufactured cakes and pastries.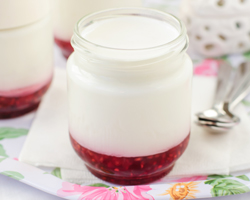 Yogurt and other dairy products
Development of preparations for double-layer, triple-layer, drinkable or stirred yogurt.

A wide range of flavours ranging from the most classic to the most exotic fruits, or combinations of both, to plain cereal or with added nuts and dried fruit.

Textures ranging from the finest and creamiest, such as in preparations for children's yoghurts where the fruit is unnoticeable, to chewable fruit pieces and cracked or whole grain cereal or muesli with whole or chopped nuts.
---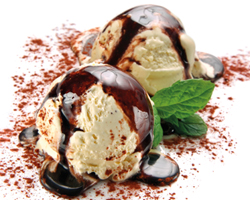 Ice cream
Development of preparations in bulk, cones, lolly pops or sorbets with sauces either for decoration or fillings as if done as an integral part of the body of the ice cream.

A wide range of flavours ranging from the most classic to the most exotic fruits to chocolate, caramel, coffee, nuts, etc., or any combinations.

Preparations or sauces can also contain pieces of fruit with textures ranging from the lightest to the thickest, depending on the specific parameters of your particular application.
---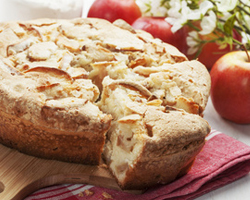 Manufactured cakes and pastries
Preparations for ovenable products such as toppings or fillings for fresh and frozen, baked or pre-baked products.

Mostly conventional fruit or chocolate flavour on its own or combined with nuts or other ingredients.

For these applications, textures tend to be firmer, to the point of having extremely low water activity in order to withstand high temperatures.
---
Project
Whether they come from external or internal customers, any ideas proposed are evaluated in terms of technical as well as industrial and commercial feasibility, then go on to take the form of New Product Projects (NPPs).
R&D / Process
NPD requests arrive in our R&D area, where skilled staff is in charge of the formulation of prototypes and the designing of their manufacturing processes. All this is evaluated through samples which, at each stage of the project, are sent to the customer who proposed the idea.
Preparation
Once customers have approved the samples submitted and any subsequent adjustments have been made according to their instructions, the new product passes on for approval in the form of a preparation of fruits, cereals, muesli or other ingredients such as cocoa, caramel, hazelnut, toffee, tiramisu, cappuccino, etc., for use in the consumer product for which it has been developed, such as yogurt, ice cream, doughnuts, cakes, and so on.